LORD BYRON musical Inspiration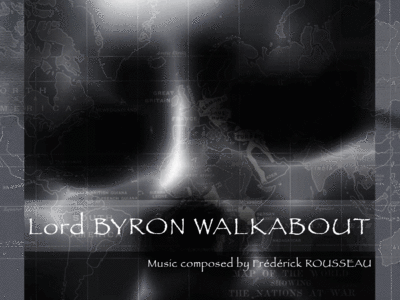 Sensual_world.mp3
A new extract from "WORLD.COM" album.... Music inspired by the lord Byron writings
Extract from: DARKNESS writen in 1816
I had a dream, which was not all a dream. The bright sun was extinguish'd, and the stars
Did wander darkling in the eternal space, Rayless, and pathless, and the icy earth
Swung blind and blackening in the moonless air; Morn came and went--and came,
and brought no day, And men forgot their passions in the dread
Of this their desolation; and all hearts ,Were chill'd into a selfish prayer for light:
And they did live by watchfires--and the thrones, The palaces of crowned kings--the huts,
The habitations of all things which dwell, Were burnt for beacons; cities were consum'd,
And men were gather'd round their blazing homes To look once more into each other's face;
Happy were those who dwelt within the eye Of the volcanos, and their mountain-torch:
A fearful hope was all the world contain'd; Forests were set on fire--but hour by hour
They fell and faded--and the crackling trunks Extinguish'd with a crash--and all was black.


links:
http://engphil.astate.edu/gallery/byron3.html
Ecrit par frederick, le Mercredi 24 Mai 2006, 17:30 dans "ACTUALITÉS".
Article précédent - Répondre à cet article - Article suivant